Meet the Growers
Meet our Manjimup Potato Grower Carlo
"Happiness is eating a Potato."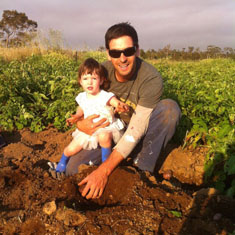 Carlo is our Potato Grower and Supplier, who comes from a third-generation potato growing family. His farm can be found in a prosperous little town called Manjimup, located in in WA's south west corner. Manjimup which was traditionally known for its abundance of timber and dairy cattle, has now grown thanks to a huge increase of fruit and vegetable growers.
They have over 60 years' experience growing their renowned potatoes, thanks to the ideal growing conditions from the rich karri soils. They can grow anywhere up to 40 varieties of gourmet potatoes, which are freshly harvested with their skin intact to minimize any handling, protect the potato and most importantly, seal in the natural flavor.
Carlo and his little family enjoy nothing more than teaching their customers about the different varieties found on the farm, and then suggesting new ways of using potatoes in all kinds of food. He also supplies Fresco Produce with his wonderful potatoes 6-7 months of the year.
Meet our Citrus Grower Don
"Orange you glad to see me."
It's strange to think that our original market was from a trailer on the side of the Mandurah to Bunbury Highway, just south of the Myalup turn off. As sales increased, we upgraded to a caravan and eventually relocated about 3km north to the corner of one of our farming properties. The van was then replaced by a shop (now known as the Crooked Carrot) which included fruit, vegetables, craft, Devonshire teas and the famous Ma Marshall's Emu Pies and Emu Oil.
The shop was a regular stopping point for local and international travelers wishing to purchase fresh fruit and, in many cases, just for a chat and cuppa. With the sale of the shop our sales focus continues to be direct to the client via email and word of mouth. We continue to market where possible direct to the consumer including through wholesalers like Fresco Produce so that the end user is guaranteed in getting the freshest fruit available.
Our orchard in Harvey is one of the oldest in the district. Our trees are of the hardy trifoliata stock and produce very juicy oranges and mandarins. The orchard has been owned and run by my family since its planting in 1965. The majority of the work; picking, maintaining, marketing, delivery is all done by family members.
Although we aren't certified "organic", we make every endeavor to keep spraying to a minimum. No broad acre spraying of pesticides is done.
Meet our Manjimup Cherry Supplier Kathy
"It's a CHERRY on top kind of day."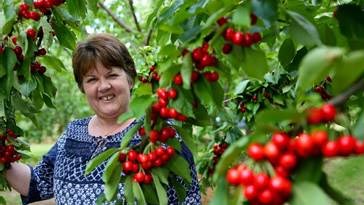 We are a family owned business and we have been growing and selling cherries for over 50 years. We are located in the stunning Southern Forests region in the beautiful town of Manjimup, We strive to produce afresh premium quality cherry that the customer pays for and expects.
Our cherry season starts late November and leads through to mid-January.
We have 10,000 trees with over 20 different varieties of sweet cherries.
We concentrate on about 10 varieties for commercial volume, enabling us to harvest every day for approximately 6 -8 weeks.
These cherries are all handpicked and packed on our premises, by local and seasonal workers. Quality controls are in place throughout our picking and packing procedures to ensure that the customer receives only the best quality and freshest fruit experience.
Reliable road transport from Manjimup provides efficient temperature controlled delivery of cherries from Manjimup to Perth ensuring that they are at the shops within 24 hours of picking, picked and chilled one day and packed and shipped the following day.
We love cherries, we have too as this business can be tough at times, but it's also rewarding!
Meet our Strawberry Grower Vince
"Strawberry Fields Forever."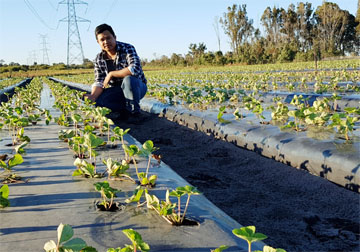 Meet Vince, who comes from a Second Generation Farming Family, specializing in our favourite berry... The Strawberry. These little delicious morsels are grown on two farming properties, located in Anketell and Wattleup. In total, there is 30 acres dedicated to producing the best locally grown strawberries known to Perth. They are typically at their peak during the periods July to January, but to keep the farm autonomous Vince also grows herbs such as chives, watercress, coriander and spinach.
Plus, they grow some of the best Garlic from October to January.
Meet our Lettuce, Kale & Root Vegetable Grower
"Lettuce dance like no one is watching."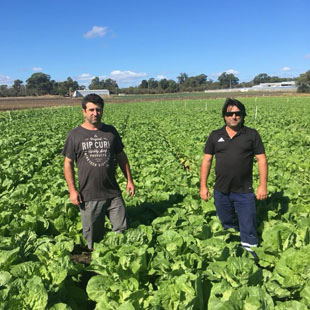 Meet our Third Generation Farming Family, who specialize in Lettuce, Kale and Root Vegetables. Can you believe that the original farm settled in a town called Wattelup, with 9 acres dedicated to vegetable growing.
Due to their prosperity, they then relocated to locations like Wandi, Baldivis and Anketell in Perth's South. Collectively across these three farms, there is 100 acres dedicated to growing vegetables. Farming is in this family's blood, with over 55 years' experience growing a massive range of root vegetables, lettuce, broccoli, kale, pumpkins and their new venture of sweet potatoes. They even have unique lines that include broccoflower & kohlrabi.
Meet our local Honey Producer Rob & Ben
"Just Bee Happy"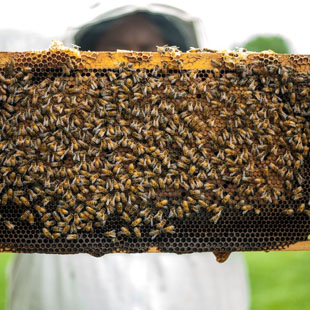 Our honey supplier is a family owned and operated business that has been producing premium quality Western Australian honey for over sixty years. Their family business originally started with Stephen in his rural home town of Kojonup, Western Australia. After serving his country in the Second World War, Stephen returned home and decided to pursue his interest in beekeeping by setting up a small apiary & during its busiest phase it owned and operated some five hundred hives. Some years later Stephen's son Rob joined his father in the family business and recently Ben joined his father Rob and became the third generation of beekeepers.
Their Apiary maintains a high reputation by selling 100% natural honey with no additives or preservatives, and currently manages beehives across the southern half of Western Australia. Rob and Ben derives their honey from single-origin sources that include Western Australian varieties such as Redgum, Jarrah, Wandoo, and many others. For three generations, this family has built a reputation for producing delicious 100% natural Western Australian honey.
Rob's honey is a premium Raw Redgum Honey – A russet coloured honey with a full bodied fruity flavour and gentle coffee undertones. A firm favourite with West Australians, this versatile honey works well in porridge, smoothies and marinades.
Their premium honey is 100% natural with nothing added. It is collected from virgin forests and wildflower regions of WA. The honey is completely untreated and unfiltered which makes it delicious.
Meet our Free Range Egg Supplier Mathew
"Eggcellent Eggs"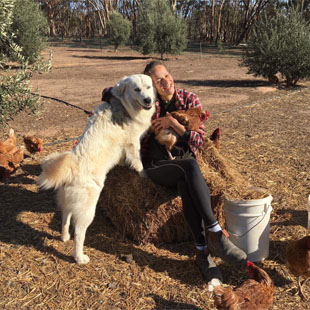 Mathew Longworth purchased the Laterite Ridge Property in 2006, as just a bare block. The property is 453 acres and includes 153 acres of remnant and regrowth bush. Initially 2,800 olive trees were planted on a 10 metre by 10 metre spacing covering 28 hectares.
The chicken houses are located amongst the olive groves, providing shade and protection, pasture is established between the olives and the chicken access this at will. There are no doors on the chicken houses so the birds are able to access the pasture at any time ensuring maximum free range activity.The nominal stocking density is less than 500 birds per hectare.
The chicken feed is now made on the property from locally grown grains lime and protein supplements. Eggs are collected, washed, graded and packed daily, all production is sold in the week it is collected ensuring the freshest eggs for the customer. The chickens are protected by Maremma flock guard dogs which are very effective with foxes and eagles.
It's not easy to find 'real' free range eggs but Fresco Produce has with Laterite Ridge Farm which not only meets the Model Egg Code of conduct they are also the top Free Range Eggs supplier rated by Choice.
Meet our local Cold Brew Coffee Supplier Nicky & Luke
"A yawn is a silent scream for coffee"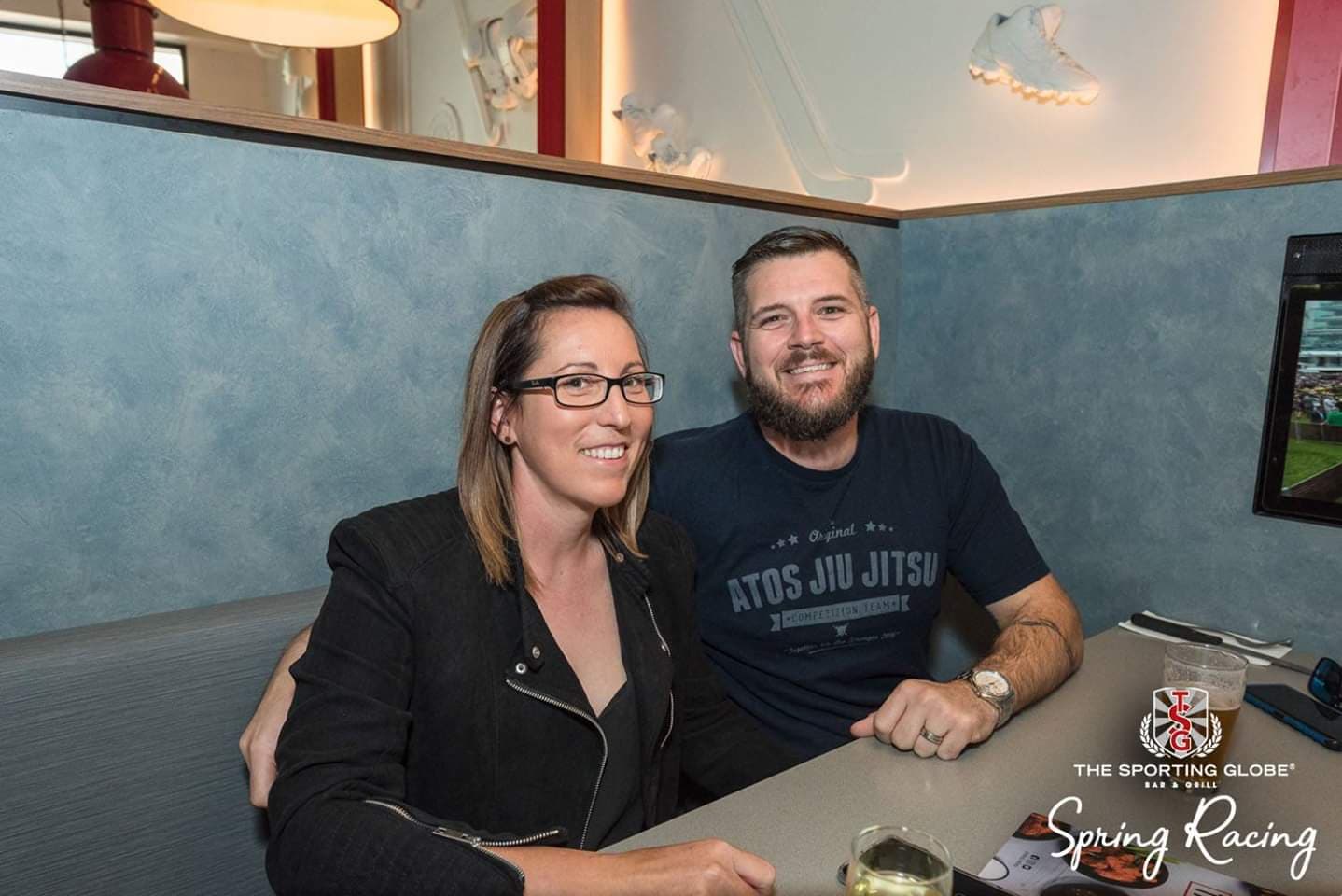 In October of 2016 Nicky & Luke set off to celebrate their 10th Wedding anniversary, unbeknownst to them that trip was to have some life defining moments in it. The main one was their introduction to the delicious but strange beverage of Nitro and Cold Brew Coffee.
Upon further investigation to this coffee that magically appeared through the head of a beer tap it was discovered that it was cold brewed coffee and although new to them it certainly wasn't new to the deep café culture that was San Francisco. It didn't take Luke long before he was downing 3 or 4 of these life changing beverages. As the journey across the USA continued the first thing they looked for was the Local Cold Brew Spot.
After sampling the different tastes across California and into Las Vegas, it was decided that the best version of this elixir had been discovered at a Brazilian Café where Luke and Nicky enjoyed there morning Acai bowls daily. The addiction was real!
When they returned back to Australia after the jetlag had settled Luke needed to fuel his body with some of this cold brew that he had become accustomed too. After much investigation he was shocked to find that there was none easily available for him to access. So he did the next best thing and set out to make his own. After many attempts some successful some not so much he reached something he was semi happy with. More research followed and methods explored. Due to the best cold brew he had experienced coming from a Brazilian Café it seemed like a logical progression, that is where the beans should originate for Luke's homemade version.
One morning there was a knock at the door and it was Luke and Nicky`s neighbour who had come down to ask for something, however was overcome with the powerful smell of freshly ground coffee and immediately demanded a taste, after first sip his initial response was YOU NEED TO SELL THIS. Luke who is never short of an entrepreneurial venture was around the idea and to his surprise so did Nicky. Just like that, THAT COLD STUFF was born.
Nicky who has two university degrees and a career that spanned over ten years in the government was having a tough time getting back into the work force after the time of from caring for their young family.
Luke who works FIFO after spending 13 years in the Military has had enough of working away and missing out on important moments in his daughters lives has been chasing the dream with various ventures. It all felt right and the stars aligned.
Both Luke and Nicky have been on their own personal journey with weight loss, Luke at his heaviest was 152kgs and has since lost 60kgs since the birth of their first daughter. Nicky has also lost a whopping 30kgs since that birth. It was without saying that their new product had to be a healthy one. So with That Cold Stuff they have ensured that it is safe to use across any diet for any competition or lifestyle. THAT COLD STUFF is gluten free, dairy free, sugar free, preservative free, suitable for paleo diets, keto diets, Atkins diets. Let's cut the shit, to sum it up it is suitable for LIFE.
Initially the product was going to be a RTD but being a tough market to crack they decided after further research to go down the path of a concentrate, and boy wasn't that the best thing they could of done, being THAT COLD STUFF is a concentrate it simply means it is much more versatile for the consumer to enjoy anyway they desire.
Well this pretty much sums up the story of THAT COLD STUFF so far. In short we are a small local business who is reinventing coffee from the grounds up.
Meet our Local Mushroom Growers
"There's Mushroom in my heart for you"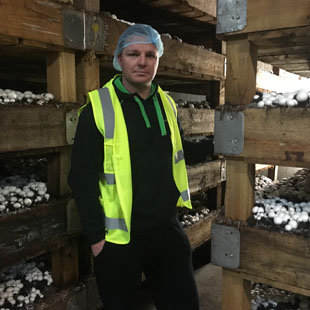 Costa Mushrooms pride themselves on maintaining quality all the way from their farms to your family. Costa aim to provide the very best produce via a quality-controlled supply chain and pride themselves on the end to end excellence of all their vegetables they provide to consumers.
The Casuarina farm is over 30 years old now and have been proudly servicing customers locally for all these years and will continue to do so. They currently we have over 200 staff with multi-culture backgrounds.
Harvesting Mushrooms; an abundance of white and brown mushrooms appears, and they double their size every 24 hours! Once ready, they are carefully hand-picked by highly trained pickers and graded to ensure only the best quality mushrooms are supplied to the consumers.
Each crop has a harvesting window of only about 26 days. Once they have exhausted mushrooms from the crops, the rooms are sealed and steamed at high temperatures to cook the compost before it is sent off to nurseries for sale as mushroom compost. Then, the process begins again!
Costa Mushrooms in Casuarina recently increased our production from mid 70T a week to average 90T a week now to meet their demand. Into the future, Costa Farms will invest in ongoing innovation so they can continue to improve on all areas of production – including farming, varietal research and post-harvest practice.
Meet our Local Leek, Baby Radish & Baby Carrot Grower Ben and David
"Keep calm and love leek"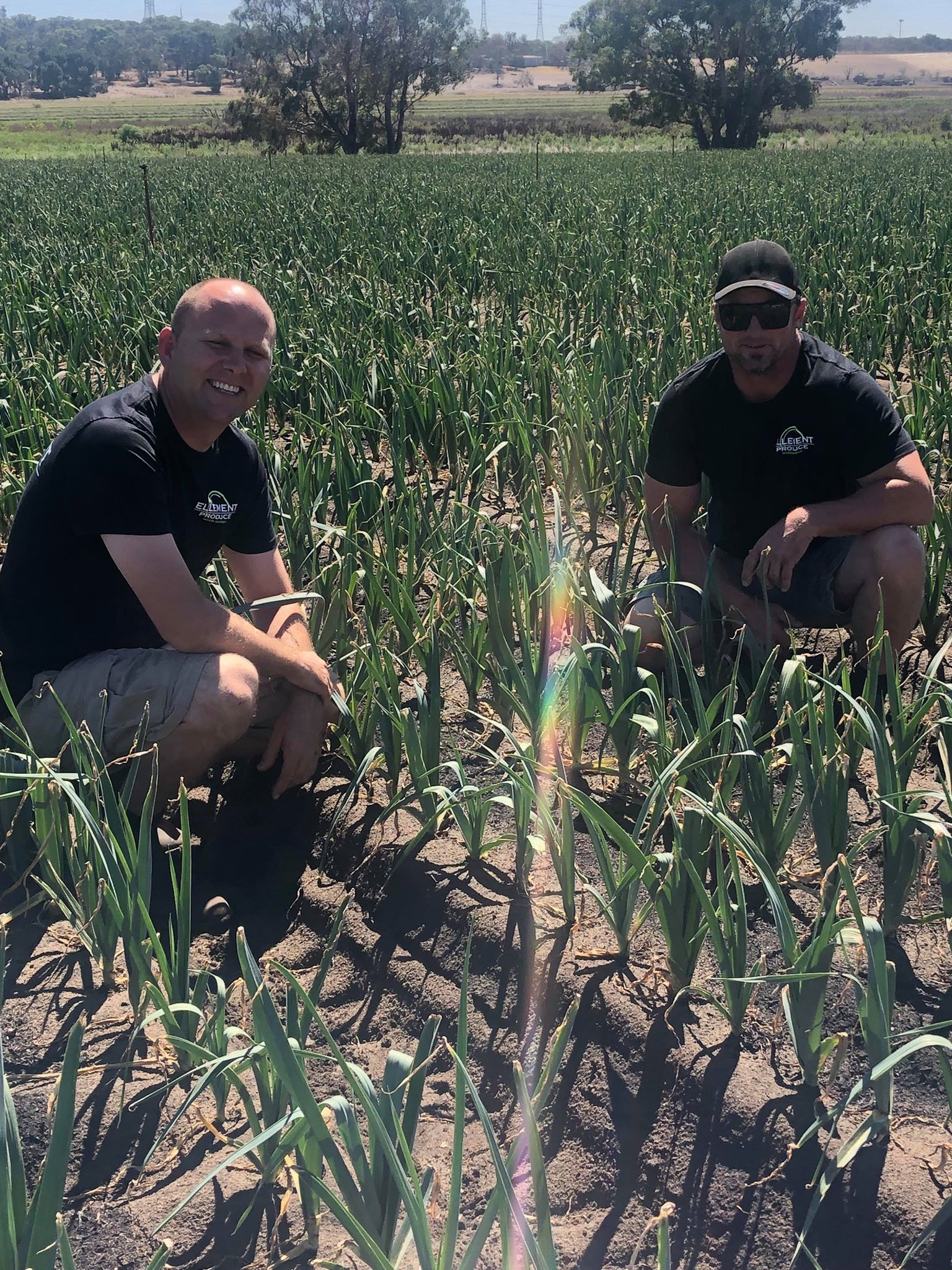 Meet our Third Generation Farming Brothers Ben and David, who specialize in Leek, Baby Radish and Baby Carrots. Located in Hammond Park the Family have been farming on the property for 35 years, currently growing on 50 acres expanding from 30 acres previously.
While the boys are busy farming, they are always expanding with new lines. Today the brothers are the main suppliers of leeks in WA with 25 acres of land under crop production. Growing practices and experience allows Ben and David to grow Leeks all year round. Even though the brothers are the major player for Leeks in WA, they are still only a family business.
The family are continually giving back to the community on a weekly basis including their local Food Bank & the Margaret Court Foundation.